[2014-11-27] Banks Battle`s winners visited Shanghai and Hong Kong.
Banks Battle`s winners visited Shanghai and Hong Kong.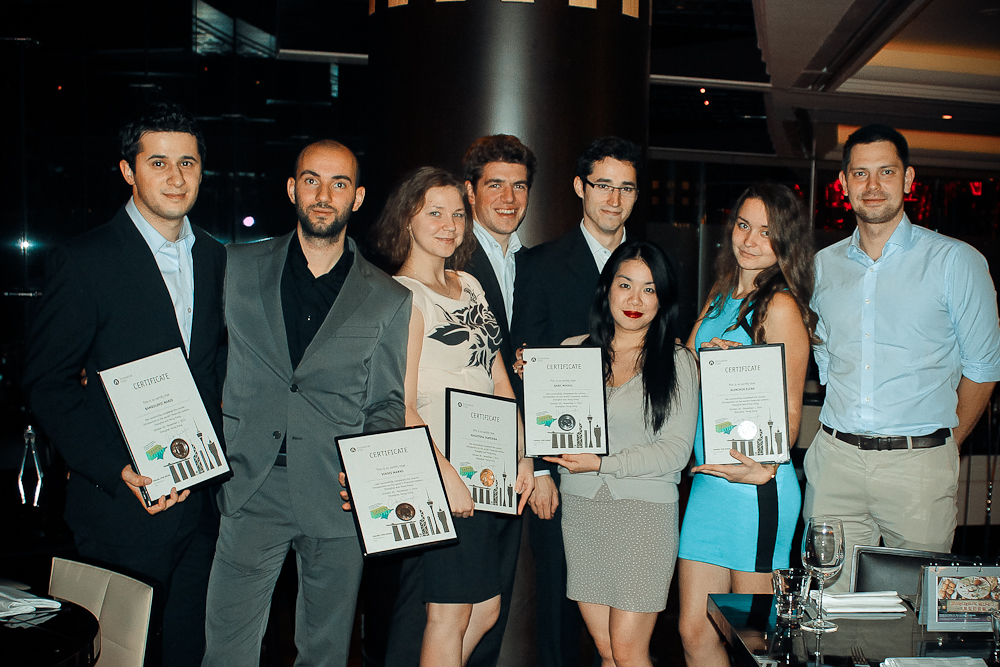 Croatian team «Dream Bank» is the winners of the international banking Competition Banks Battle 2013-2014. Dream Bank won the study tour to China from 26th of October to 1th of November. Young bankers visited two largest financial center of China - Shanghai and Hong Kong.
Shanghai has become the first point of the large educational trip. There is participants had gained basic understanding of the financial market in China.
Dream Bank met with the partner of one of the biggest accountancy firms Deloitte, providing audit, consulting, financial advisory, risk management and tax services to selected clients. They discussed the rise of IT companies in China and its entrance into banking industry. Next young bankers visited to Hong Qiao Project Showroom – a large infrastructural project in Shanghai with a view to develop a transport hub connecting people from Asia to Shanghai and other cities in eastern Chin within 1 day.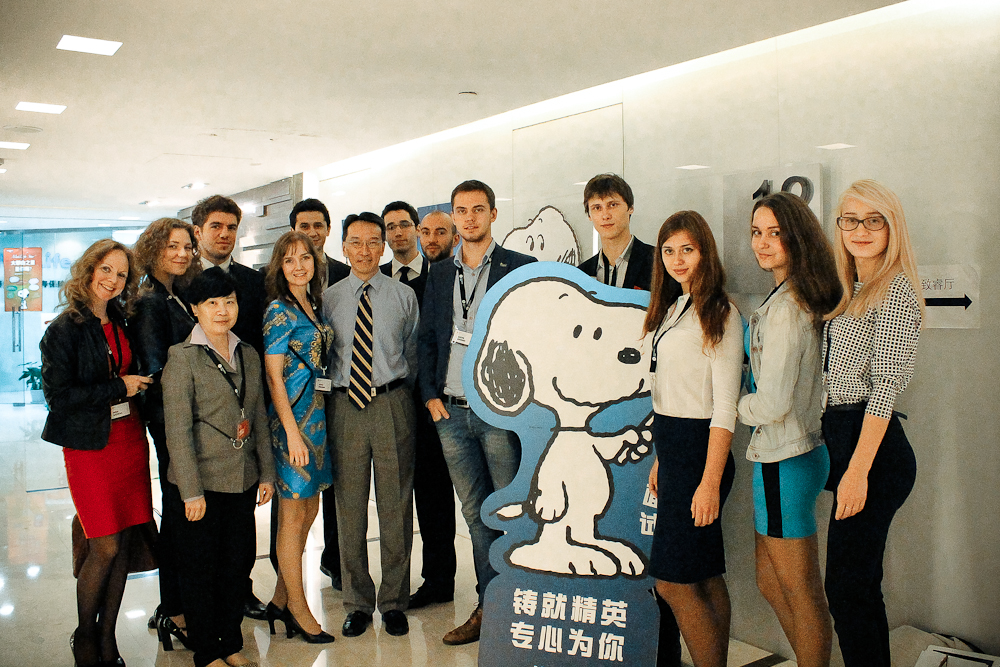 Doreen Cheung – General Manager of MindSACConsulting told about development social media in China and promotion banks products. The next expert HR-manager Bonnie Wang told about the methods of talents recruiting and development of HR system in China.
Edmond Lai - Chief Marketing Officer of MetLife – one of the world`s largest insurance company, - shared on the challenges and opportunities for insurance industry in China.
Next meeting was about foreign investment in China, especially in banking sector, energy and minerals. The expert of meeting Mayer Brown JSM from law firm, which «open doors and close the cases in Asia»
The final meeting of the Shanghai`s part of the study tour was the lecture by Grace Chan – Head of Market Development MasterCard. MasterCard is a global payments and technology company that connects billions of customers worldwide. Grace with the participants of study tour discussed how internet payment may affect the development of credit cards and how they can cooperate with IT companies.
Hong Kong part of the study tour was focus a bit more on financial innovations (e.g. BitCoin, digital branch, payment channels) and what are the opportunities that Hong Kong can offer to European and Russian banks.
Firth meeting was with Ebay International Hong Kong LTD – one of the market leaders in e-commerce sector. This year the Asia-Pacific region`s e-commerce sector, driven by the huge Chinese market, has outstripped Europe`s online shopping industry for the first time. Dream Bank learned that the growth of e-commerce requires smarter, safer and quicker payment solutions and Asia has become one of the world`s biggest e-commerce markets.
Banks Battle`s winners visited the BitCoin Museum in Hong Kong, where the first BitCoin ATM in Asia is placed and had a meeting with Mr. Jehan Chu, Founding Member of Hong Kong BitCoin Association, who highlighted Bitcoin as a game changer not just as a currency; but a technology. Such technology indeed introduces new player to the market and that present threats to many banks and financial institutions.
At a meeting with the Director of Asia Capital Partners Croatian team had an expert lecture on Hong Kong`s financial market and potentials for innovation.
Dream Banks also had a guided tour in Cyberport, where is the technology hub of the city. This year Cyberport has partnered Accenture and hosted the company`s inaugural FinTech Innovation Lab in Asia.
Mr. Banny Wong, Head of Digital Franchise Development, Standard Chartered Bank gave a guided tour in the bank`s first digital branch in Hong Kong market. Chartered Bank invested heavily on digital banking for the rise of young and digital savvy clienteles particularly in retail business.
The final part of the Hong Kong study tour`s program was a meeting with Mr. Michael Hammond and Mr. Artem Kormilitsyn, CEO and COO of Gazprombank in Hong Kong. This year Gazprombank has raised RMB 1 billion from Hong Kong dim sum market and sold the highest percentage of notes to Europe in the offshore market. Bank representatives spoke about the success stories of Gazprombank in Hong Kong, identified the growing point and investment opportunities for Russian and European banks in Asia.
In the first place the purpose of a trip was to experience and to network, meetings during the tour focus on dialogue and interaction that increasingly enhance the effect of receipt of the international experience.